How to succeed at Magic Quadrant or Wave assessments
Sign up to our Knowledge Bank for free resources and insights to help with your analyst assessments.
Preparing for the Gartner Magic Quadrant, Forrester Wave, or any other analyst assessment, is a huge task. As former senior analysts we understand the challenges you face.  So we have pulled together a set of high value resources to help set you on the path to success.
SIGN UP FREE TODAY for full access to our Knowledge Bank.  You'll gain access to the regularly updated set of webinar recordings, insight videos, articles and downloads offering invaluable insights and resources for anyone involved in analyst assessments. And we'll keep you abreast of the latest developments in the analyst world too.  Here's just small sample of what's on offer.
Resources
Was there ever a day when the thought crossed your mind that your company could do without Gartner, IDC, Forrester, [...]
Whether you like it or not, inclusion and coverage within a Gartner Magic Quadrant (or, to a lesser extent, a [...]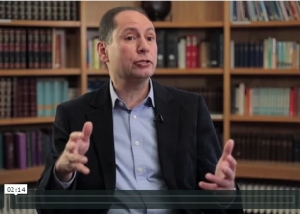 If your client references aren't as good you want — or expect them to be, what can you do? Watch this video to learn why reference results are often disappointing and what you need to do to change them.
If your position on the Magic Quadrant isn't where you want it to be, there are other factors to consider. In this video we discuss other aspects of the write up that you should pay attention to.
In this short video, we explain how the critical capabilities assessment differs significantly from a Magic Quadrant assessment.
To find out more about taking your Analyst relations to the next level, watch this video. Simon Levin, Joel Wecksell and Rahul Basarkar explain the benefits of Analyst Relations as a service (ARaaS).
Most people wait until the invitation arrives but in reality preparation for an assessment should start much sooner. When should you start preparing and what do you need to do?
If you find yourself disappointed with your draft review, remember there's still an opportunity to effect positive change to your Magic Quadrant or Wave results.
Are you already positioned on a Magic Quadrant, but wish to be in the leader quadrant? In this video, we share some insights on how to improve your position.
Hear advice from former senior analysts about the steps you need to take to move your dot on assessments such as the Gartner Magic Quadrant or Forrester Wave.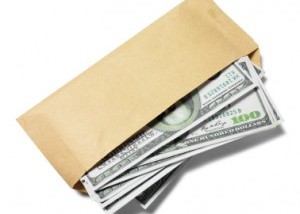 When considering whether to sign a contract with Gartner, most companies are perfectly well aware of the two hats that [...]
With many different crowdsourced peer reviews available, does that change what and how we should look at our references? Watch this video to understand more about crowdsourced reviews and their relationship to analysts' assessment of companies.
Sign up to our Knowledge Bank today to gain FREE access to our complete and exclusive set of resources
You can opt-out at any time. We do not share details with any 3rd parties. Please see our
privacy policy
for full details.
"This is by far the best vendor survey response we could have created."
Head of Product Strategy