How to improve analyst engagement
Sign up to our Knowledge Bank for access to resources and insights to help you improve analyst engagement
A successful analyst program can help you to grow your sales pipeline and drive brand awareness in the market place. But if these benefits are not turning into a reality as a result of your current efforts, what can you do?
SIGN UP FREE TODAY for full access to our Knowledge Bank.  You'll gain access to the regularly updated set of webinar recordings, insight videos, articles and downloads offering invaluable insights and resources for anyone involved in analyst engagement. And to tempt you, here's just a small sample of what's on offer.
Resources
Every week or two, we hear the same complaint from at least one company. "The analyst we deal with is an [...]
In this short video, we explain how the critical capabilities assessment differs significantly from a Magic Quadrant assessment.
When competitors rank higher than you in assessments it can be hugely frustrating, especially when their offering is inferior. What steps can you take to get great results in analyst assessments?
If you find you're not getting the results you expect from your analyst engagement, this video will explain how to make a positive change to your strategy.
Your PR campaign may not be the best approach for an analyst. Find out why your strategy for PR and AR need to differ in this short video.
Disengaging from the analysts might seem like a good course of action if you're disappointed, but there is a better strategy for success.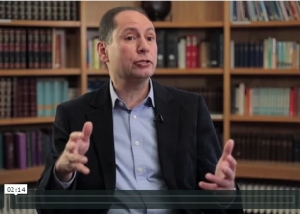 When you need to find references for your analyst assessment, where do you start?
There's one sad story I hear pretty much every week. It goes like this: "We meet the analysts regularly at [...]
If you're not clients of the analysts, is it worth engaging with them? In this video we look at this key question and offer tips on how to succeed, whether or not you are a client.
Whose job is it to make sure you get the coverage you deserve? Is the onus on the analyst, or [...]
How can you make sure that the analysts understand why you are different? Learn from former senior analysts at The Skills Connection about how you can stand out from the crowd.
Sign up to our Knowledge Bank today to gain FREE access to our complete and exclusive set of resources

You can opt-out at any time. We do not share details with any 3rd parties. Please see our
privacy policy
for full details.
"Thank-you for being such great coaches"
CEO